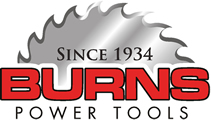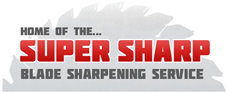 For Fastest Service - Fill in this form, print it, and ship it with your order.
or you can
Enter your daytime phone number to give credit card information over the phone
We ship back via UPS, unless otherwise instructed of a preferred alternative method, and add the return shipping charge to your invoice. "Free shipping on orders $99+" excludes sharpening orders.
List your items and quantities here, along with any other instructions.
When you are done filling this page out
---
How To Ship Your Tools
We love sharpening your tools, but we don't enjoy doing unnecessary repairs. Proper packaging can save you money!
Carbide is a strong material that holds a sharp edge many times longer than steel, but it is very fragile and improper packaging can damage the tips of your carbide tools.
Carbide blades should never be packaged one on top of another. Paper or cardboard should be placed between blades. Router bits should be wrapped in paper.
Bundles of blades should be securely surrounded by packaging material to prevent movement. You can also purchase one of our blade carriers to protect and ship your blades.
Send Sharpening to:
BURNS TOOLS
Sharpening Department
315 Main Road
Tiverton, RI 02878-4499
Your items must be well protected. Unless otherwise noted, we will replace tips and repair blades where it is economic to do so. Sharpening requires about 7 days, plus additional time for shipping.